Core Gaming Online Progressive Jackpots
Jackpotz Slot Review


Jackpot Name:
Jackpotz
Software:
Core Gaming
Coins:
$/€/£ 0.01 - 5.00
Max Bet:
$/€/£ 25.00
Reels:
3
Paylines:
5
Winning Combos:
12
Min Jackpot (seeds):
£1,000 (Pot 7)
£500 (Pot 6)
£250 (Pot 5)
£100 (Pot 4)
£50 (Pot 3)
£25 (Pot 2)
£10 (Pot 1)
Largest Wins:
Average Hits:
£2,600.00 (Pot 7 WH Games) (expected)
£1,300.00 (Pot 6 WH Games) (expected)
£500.00 (Pot 5 WH Games) (expected)
£250.00 (Pot 4 WH Games) (expected)

Avg. Hit Times:
1 month 27 days (Pot 7 WH Games)
29 days 4 hours (Pot 6 WH Games)
12 days 12 hours (Pot 5 WH Games)
6 days 6 hours (Pot 4 WH Games)

Last Hits: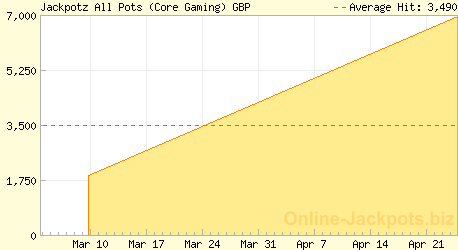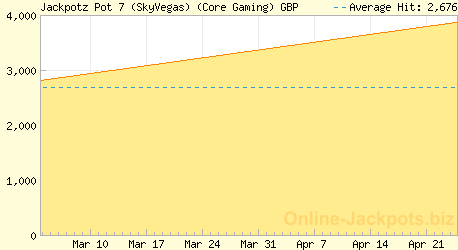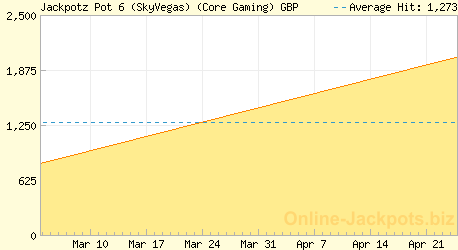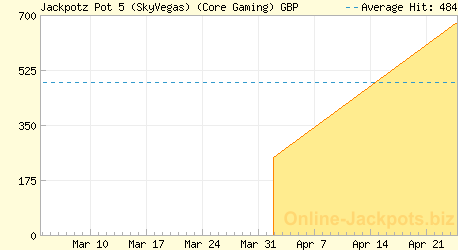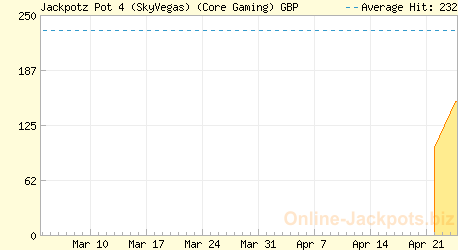 Jackpotz is a 3 reel random slot game based on an ambient futuristic theme. Each press of the SPIN button will action each reel to spin to a random position. Wins are paid for matching 3-of-a-kind symbols on any of the fixed 5 paylines. The game has 7 progressive Jackpots which globally count up and randomly trigger within game. Here we track the biggest jackpot - Pot 7.

Mega Streak Bonus
If the Mega Streak symbols lands on reel 3 on the centre winline, it will trigger the 'Mega Streak'. The Mega Streak will be a series of Win Spins (every spin is a win) and will award between 4 and 20 win spins.

Progressive Jackpotz
The logo title will occasionally fill-in each one or more of the letters. If the logo fills fully then the Jackpotz bonus is triggered. Once a Jackpotz bonus round has been triggered the 'JACKPOTZ' is filled in to show the player that they are going to win either one of the 7 pots or a consolation prize.

The reels will spin off and return with the coloured 'Pot' and 'Dot' (consolation prize) symbols aligned 3 abreast across all the reels. These will spin together going through all 7 pot's and a consolation prize symbols several times. The reels will slowly grind to a halt. Once the reels have stopped the corresponding coloured pot win or consolation prize be awarded to the player - if a pot has been awarded the pot will globally reset to its seeded amount.

7 Progressive Jackpots can be won at random. If the reels stop on a 'Dot' symbol, you are awarded a consolation prize instead of winning one of the 7 progressive pots. This game has a theoretical Return to Player of up to 94.00%.