Online Progressive Jackpot Winner Stories and Interviews

August 7, 2016.
M.S. won €31,805 on Cash Splash 5 Reel at Zodiac Casino in August 2016. First of all, how do you feel? Fantastic. I cant believe it. I work at a land based casino and every day I see customers winnings. But Ive never seen such a big amount. Since I won, I have been promoting Casino Rewards a lot. How will you be celebrating your win today? On the first of October, I will celebrate my 25th wedding anniversary with my husband; I will be painting...

April 29, 2015.
G.D. won CA$27,057 playing Cash Splash 5 Reel in April 2015 at Casino Kingdom.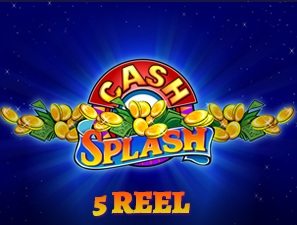 I decided to play last night - 5 spins in and BAM!! The screen changed and the big CONGRATULATIONS YOU HAVE WON THE JACKPOT appeared on my screen. I was so shocked and SO excited!! I yelled at my girlfriend to come and take a look. I didnt believe my eyes. This win comes at a great time for me. I have a lot of things to pay for and wanted to renovate my house. This is going to help. Thanks Casino Kingdom!

To all you players out there... Keep playing, it IS possible and it WILL happen



August 2, 2016.
J.H. won $23,739 on Cash Splash 5 Reel at Zodiac Casino in August 2016. I am very surprised and I will celebrate my win with my family. I enjoy the entertainment of the games and I played Cash Splash because I noticed that it rewarded quite often until I won the prize. I couldnt believe it when it happened. No particular reason why I decided to play really, I was simply having fun and I was big surprise. It all happened very quickly, I saw that...

August 11, 2016.
D.A. won GBP22,929 on Cash Splash 5 Reel at UK Casino Club in August 2016. Hi, Presently I feel totally in shock, I stared at the page for at least 5 minutes before carrying on playing. No plans yet until the funds are in my bank account. I enjoy playing; with Cash Splash I like the win amounts. I took a picture of my win, told my 16 year old daughter and showed her the photo of the winning page. The winnings will help pay off some...

August 8, 2016.
S.S. won €22,514 on Cash Splash 5 Reel at Luxury Casino in August 2016. First of all, how do you feel? I still cant believe it - its the very first time in my life that Ive ever won so much money! How will you be celebrating your win today ? I will open a bottle of wine What do you enjoy most about playing at Luxury Casino ? Good games + great choice You won playing Cash Splash, what is it about this game that you enjoy most? I read that its...

October 26, 2015.
K.S. landed an impressive CA$16,708 win in October 2015 playing Cash Splash 5 Reel. While I waiting for my ride, I just thought Id play on my mobile phone. It was a spontaneous decision to play Cash Splash; I just played with the amount that was already set. I saw the first three cash splash symbols go in line but I didnt see the other two, then the jackpot popped up! I ran to my husband and showed him what Id won. Then I ran across to the other side of town...

Other Progressive Slots jackpot winner stories: