Online Progressive Jackpot Winner Stories and Interviews
Video Slots Jackpot Winners Stories.
May 23, 2015.
Amber Wins $1.3 Million on Non-Progressive Slot Native Treasure at InterCasino. Award-winning InterCasino created just another millionaire on May 23d, 2015 when one of their classic slot Native Treasure paid out an astonishing non-progressive $1.3 Million to player Amber from Australia. Native Treasure is a regular slot game so this could very well be one of the biggest non-progressive wins ever paid out by an online casino. When Amber hit 100 free...

December 14, 2008.
Casino Tropez Player Wins Over One Million Euro Playing Global Traveler Slot. It all started with a single wager and a spin of the reels, and ended with one member at the Online Casino, Casino Tropez scooping a monumental 1,005,000 Euros jackpot. Jesus M. of Spain received his colossal win at Casino Tropez after playing their exclusive Global Traveler slot machine for just over an hour. The most interesting fact is that Global Traveler does not...

May 21, 2008.
Sissel A. From Tonsberg, Norway Won 289K Euros On Queen Of Pyramids Progressive Slot Machine. Europa Casino player Sissel A. from Tonsberg, Norway hit €289,563 on popular Queen of Pyramids progressive slot machine game on April 17th 2008. This is the biggest online jackpot of the 2008 that was hit at Europa Casino. In 2007 the biggest jackpot of €400,000 was hit on Gold Rally progressive slot by Esther H. from Switzerland. 2006's largest jackpot of...

January 8, 2012.
Interview with the StarGames Jackpot Winner of EUR285,290 on Kings Treasure Progressive Slot. The time came at the start of January 2012 when the StarGames King's Treasure progressive jackpot was cracked! The jackpot came in at a grand total of €285,290! Here's the interview with the lucky jackpot winner. StarGames: So how long have you been playing at StarGames? Winner: I've been playing at StarGames since you began with Novomatic-Games. That must of been...

August 5, 2008.
Lotto Madness Brings €257K To Casino Tropez Player Vincente A. Casino Tropez's Latest Big Winner Vincente A. from Spain Wins €257,250 playing LOTTO MADNESS Slot Machine on July 31st 2008! Vincente answered several questions about this remarkable win: Q: Tell us a little bit about yourself and what you love about Casino Tropez. My name is Vincente A. and I work for the government of Madrid. I have been playing at Casino Tropez...

August 24, 2014.
Gail T from Michigan beats the bank winning $256,000 at Miami Club. Gail T from Michigan really did beat the bank last weekend winning $256,000 playing Beat the Bank at Miami Club Casino! A $250 spin triggered the Beat the Bank feature with 3 or more scatter (safe) symbols appearing on the reels. Gail then had to choose between two safes. Each time the correct safe was chosen, the prize money doubled. Gail picked 10 correct safes in a row...

September 11, 2008.
Two Football Rules Jackpots For A Total Of 293K Euros For Casino Tropez Player From Norway. Frode A. from Norway Wins €38,100 playing Casino Tropez's FOOTBALL RULES Slot Machine on August 30th 2008. PLUS, on September 8th, Frode won an additional €255,014 jackpot at Online Casino Tropez! Let's look at what Frode had to say about his double jackpot win. Q: Tell us a little bit about yourself. My name is Frode A., I'm 33 years old and I live in...

August 27, 2017.
Swedish Newbie Wins SEK 242,876 Online Casino Jackpot Playing After Work. Ronni J. from Stockholm has just hit 242,876 Swedish kronas (over US$ 30,350) while playing Gonzos Quest slot game at Magic Red online casino. What makes it surprising is that this was the first time he has played in an online casino ever. "I had to write to tell you because I'm still in disbelief myself... It was the end of the day and I sat down to unwind. I decided to...

May 16, 2006.
Lucky Slots Player William Z. Won $207,230 On 'A Night Out' Slot Machine At Carnival Casino. William Z. wins $207,230.00 on a single spin of the wheel of "A Night Out" slot machine on May 14 AND $67,310.00 on May 10 in Carnival online casino. William is a Royal member of VIP club at Carnival casino. It's two jackpots in just 5 days! A Night Out is a Playtech's non-progressive video slot that generates large regular wins.

September 20, 2020.
Slotland Casino's $200K Jackpot Winner Has Gone Fishin'. Slotland's latest 6-figure progressive jackpot winner has gone fishing after his big win of $200,449 on September 10th. Matthew F. says it's time for a new boat and some time out on the water. He won the massive jackpot playing the Gods of Egypt online slot. "This is a real game changer, that's for sure!" said the lucky winner, a Parks and Recreation coordinator. "It's been...

September 12, 2012.
Another Big Jackpot Winner at Slotland Nets Almost $190K on Pearls of Atlantis. When Slotland's progressive jackpot was nearing a record level at the end of August it was inevitable that it would be won soon. Although Abigail J. was shocked when she won the $189,897 jackpot, we saw it coming. The lucky jackpot winner was playing one of the newest and most elaborate no download slots, Pearls of Atlantis, when she hit the jackpot. Pearls of Atlantis is...

September 21, 2005.
Cliff E. Reeled In $185,000 Playing Tally Ho Slot Machine.

River Belle Online Casino player Cliff E. won a huge jackpot playing Tally Ho Slot. "I love saltwater fishing," says Cliff, "but my biggest catch by far was made playing the Tally Ho Slot and winning $185,000!" This new 5 reel 9 payline slot machine Viper game has Wild Multiplier, Scatter symbol and 10 Free Spin bonus feature and offers a great opportunity to win big.

September 6, 2016.
C.V. won CA$182,200 while playing Couch Potato at UK Casino Club in September 2016.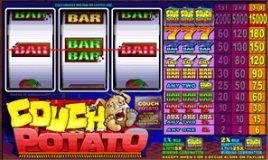 I am still numb! Such an amazing feeling to win money back and more....wooo!

OMG, these casinos are the ultimate payout - better than any other online, without a doubt!

The best casinos for bonus as well....thank you kindly team!



September 19, 2017.
Lightning Strikes Twice for Vera&John Player Torgils on Divine Fortune Touch Slot. They say that lightning never strikes twice, but try telling that to Torgils when he landed the Mega Jackpot win on Divine Fortune Touch worth €171,956, and then two weeks later to the very day, struck it lucky a second time with a €79,212 win on the same game. It was a Sunday just like any other in Stockholm, when Torgils picked up his tablet and logged in to...

January 25, 2006.
First Jackpot Winner Of 2006 At Slotland Casino Tells His Story. Player COWGYRLGHOST won $155,917 while playing Striking Sevens on January 12 at Slotland online casino. This is the second largest jackpot in Slotland history, but certainly not a bad start for 2006. Here what COWGYRLGHOST has to say about this fantastic win: " am sure you have heard other jackpot winners say that they never thought it would be them to win it, but in my case...

June 1, 2017.
PAF player TV from Finland Hits His Second Largest Jackpot on Divine Fortune Slots.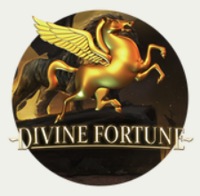 PAF online casino player from Finland with initials T.V. has hit €104,976.84 jackpot on new Net Entertainment's Divine Fortune slot. That was not his first big win at PAF - the largest personal record he set back in 2013 by winning €133,443.51 on another NetEnt's blockbuster Mega Fortune.
'I didn't have my glasses on - so I had to ask my children to confirm that I had won! Actually, I might as well share some of the winnings with my children because I don't need the money. I have played at Paf for a long time and I do it just for my own entertainment.' added the winner.

September 3, 2007.
Wished Upon A Falling Star Party Casino Player Wouter Won A Fortune - $101,354 Jackot On Slots. Sometimes wishes really are granted, as Wouter Van Putten found out when he won a whopping $101,354 jackpot playing the Super Star Slots at Party Casino on 31 August, 2007. Let's look at how the latest big winner shares some of the secrets of his success... "The funny thing is that a few days earlier I saw a falling star and made a wish. The wish came true a couple of...

March 1, 2017.
Kenneth from Sweden found EUR101,133 at the end of the Beanstalk. Kenneth from Sweden was just a regular guy looking for a bit of fun at Vera&John online casino on an otherwise uneventful Sunday night. It was late and he couldn't sleep, so he thought he'd have a couple of spins on Net Entertainment's Jack and the Beanstalk slot. That turned out to be the best decision Kenneth had made in a while... As Kenneth was enjoying the game, he...

May 17, 2019.
Cryptoslots' $1,000,000 Jackpot Trigger Pays Biggest Win Ever - Casino Player Wins over $100K in Single Spin. The $1,000,000 Jackpot Trigger game at Cryptoslots crypto-currency casino has just paid out its biggest jackpot since it came online last June. A lucky player who signs on as LETTERMAN43 won $100,100 in one single spin. Exclusive to Cryptoslots, Jackpot Trigger is a special game played with tokens won while playing other games. It can pay out up to $1,000,000 in a single...

Next 20 Winners >

Video Slots Winners | Page 2 | 3 | 4

Other Progressive Slots jackpot winner stories: