Online Progressive Jackpot Winner Stories and Interviews
Video Slots Jackpot Winners Stories Page 2.
June 13, 2012.
Testimonial from Player M.S. who won €100,000 on Rhyming Reels Old King Cole Slot.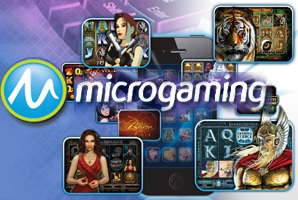 Check out this exciting testimonial from M.S. who won over €100,000 playing Rhyming Reels Old King Cole.

I had two big wins in quick succession while playing Rhyming Reels Old King Cole and shortly afterwards while playing Thunderstruck II. When I looked at my account balance, I didnt believe it at first, but it was true - I'd won over 100,000 Euros!

I plan to save some of it and use the rest to buy a nice watch which Ive been wanting for some time. Of course, I will also use some of the money to take my family on holiday this year.

Thanks again for your helpful tips and game strategies, without which I'd have never seen these wins.



May 23, 2006.
Fourth Jackpot Of The Year At Slotland Casino Was Hit By Player CHEWEMUP. Lucky slots player CHEWEMUP became Slotland's fourth jackpot winner of the year 2006, by capturing $97,179 while playing Striking Sevens video slot on May 2. That's the second time this new slots game of Slotlad online casino has hit the jackpot this year! We were able to catch up with CHEWEMUP to hear how this came about. Here is his story about this remarkable win: "This is...

June 9, 2017.
Three big wins on the same day at Jackpotjoy SV. Conny from Bromma had a real move. He combined big winnings at Svenska Jackpotjoy in three games the same day for a total of 92 325 kr. How did it work when you won? I joined Jackpotjoy on Friday, June 9th and received my Welcome Bonus of kr 2,000 after depositing kr 1,000 and experienced a good casino. When I played for a while and almost gave up winning, I gained a...

June 20, 2005.
Player With The Name '10920NW10' Wins $88,204 On Video Slots At Omni Online Casino.

"10920NW10" said the following to the Omni Casino manager about his big win: "I receive 2 gambling magazines each month, and in the back there are always stories about recent winners. Invariably, at least 2/3 of them start, 'I only had a few minutes to play, so I sat down with $20, and after 10 minutes I hit the jackpot', well I really did just sit down for about 15 minutes, and 'Cha-Ching', I hit the progressive for over $88,000. You have to love Omni Casino!"

December 2, 2015.
A.F. won GBP75,200 shooting hoops in December 2015 on Basketball Star at Zodiac Casino. Hi! I havent slept all night and Im speechless! I still dont believe that it has happened as things like this dont happen to my family. Since the first email from Casino Rewards, Ive managed to win another ?40,000 - so happy is an understatement! I had to go walk the dog at half past four this morning just to clear my head and let it sink in. I told my wife first and shes...

November 3, 2005.
Monaco Gold Casino Player Molina W. Hits $74,967.59 Jackpot On Queen of Pyramids 25c Slot Machine. Molina W., acct. MDR44**12, won $74,967.59 at Queen of Pyramids 25c on September 9th at Monaco Gold online casino. Featuring the latest Playtech top quality games, Monaco Gold is a very popular Internet casino today where you can sure "Enjoy The Royal Side of Gaming!" Take advantage of the new limited time offer - get 200% match bonus up to 600 €/£/$ FREE with your...

April 19, 2010.
Italian Player Wins EUR 66,000 With Two Huge Video Slots Payouts In 3 Days At All Slots Online Casino. All Slots Online Casino, a proud member of the Jackpot Factory Group and most popular online slots casino (see also our Winners charts for the stats), congratulates Ottavio P. from Italy, who hit a huge EUR 25,110 jackpot on the popular slot machine, Dance of the Masai. Even more incredible, Ottavio topped that big win just three days later, earning an amazing EUR 41,050 on...

October 17, 2012.
T.D. won $64,000 playing the Playboy slot at Grand Mondial Casino.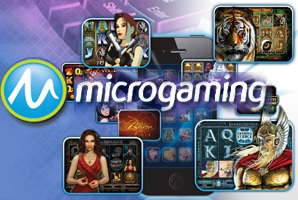 I have played for a bit with Grand Mondial, and lately have had some great luck! I got a bonus of $200 and didnt win so I thought I would deposit once more... I did and started playing my usual favorites, but then I went to try one of the new games the Playboy slot. I played a couple of spins with a $15 bet and got the bonus... On the last spin of the bonus I got the first 4 reels all Wild and Stacked!! I didnt know how much I won but it kept paying...and paying till it got to $64,000! What a bonus!! I couldnt believe it and Im still shocked!! I have never won that much...ever!! I have my eyes set on a new car!--with no monthly payments!! So excited, thanks Grand Mondial!!
April 27, 2009.
Francois P Wins $63,420 On Popular US-Themed Bars & Stripes Slot At Vegas Palms Casino.

Francois P has hit big $63,420.00 jackpot playing popular Microgaming online video slot with patriotic theme - Bars & Stripes at Vegas Palms Online Casino on April 18, 2009. Vegas Palms is a proud member of Fortune Lounge casino group and offers attractive 400% match bonus for new players, deposit 50.00 get 200.00 free. Bars & Stripes is a 5 reel, 25 pay-line slot machine game with American-style graphics, Wilds, Scatters and on-screen Bonus Game.

March 28, 2013.
A.M. won €60,020 on the Casino Rewards VIP Slot at Quatro Casino.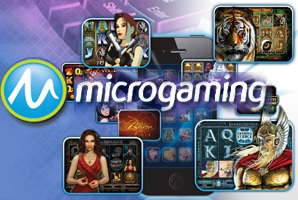 Thanks for your congratulations. This was the first time I played at Quatro Casino. I had received a CD with free money on it, and I won the first time I played!
I usually only play with small amounts. I like to play the Casino Rewards VIP Slot because the payouts can be large, such as this time when it paid me €60,020! I only used €20 to win this. It was fun that I won because I had a feeling all day long at work that I would win that evening.
My wife didnt believe me when I told her. After I won I got a number of helpful emails from Casino Rewards. To other players youll never know when its your turn, but you have to play to win.
July 1, 2016.
A.K. won €52,950 playing the classic slot Bust the Bank at Casino Classic in July 2016.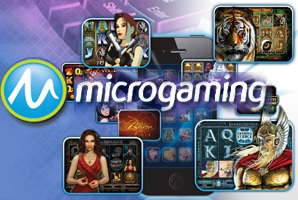 First of all, how do you feel?

I do'nt even know how to describe how I feel right now! ' Ill probably realise that it is real when the win is credited to my account.

How will you be celebrating your win today?

The plan with this money is to put a deposit down on a condominium.

What happened when you placed the winning bet?

It all happened so quickly during the Free Spins round.

Could you please complete this sentence: "Casino Classic...."

Casino Classic in just a word? GREAT!



March 26, 2013.
G.G. won $50,000 on Arctic Fortune and Untamed: Crowned Eagle at Aztec Riches Casino. As for the day I won... well, I had gotten my grandkids for the week and after getting them to sleep for the evening, I decided to play for a while. I lost a couple of times, then decided to deposit one more time. Well luck was on my side because it was letting me play; I would win for a while and then lose for a while. Up and down, then I hit big. Really big (for...

January 5, 2006.
Highway Kings Video Slot Made Club Dice Casino Player Elba C. $50,000 Richer. Elba C., accountant from USA, won $50,000 at the Highway Kings video slot at Club Dice online casino. Elba was born in El Salvador and moved to San Francisco at the age of two. She has been playing at Club Dice casino for 6 month before she wins the jackpot. Now she is a Titanium member and Highway Kings is her favorite casino game! She answered several questions about her...

October 2, 2016.
Elephants and Monkeys in the Wild Orient Slot Helped T.K. To Get an Impressive €48,648 Payout. Using the elephants and monkeys to his advantage in the slot game Wild Orient, player T.K. won an impressive €48,648 in October 2016 at Zodiac Online Casino, and is now off to Thailand to see them in the wild! Hi, Yes, I am happy with my big win :-) Amazing and great - when it goes big, it sure does! I try to play Wild Orient for a few hours on Saturdays, and yeah...

September 6, 2015.
T.J. won CA$45,000 on Game of Thrones™ in September 2015 at Zodiac Casino.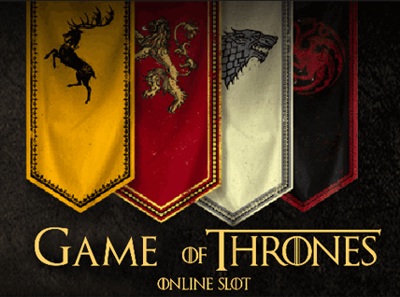 I had some free time and Id watched the series before so I thought I might give it another try.

After playing for about 20 minutes, I hit the big win; this is my first big win online! I didnt believe it when it happened; I just watched the dollars going up and up.

I think your casino is really well laid out and the games are a lot of fun. Id encourage other people to play at Zodiac Casino.



July 15, 2015.
Using a free bonus, C.S. won €44,300 in July 2015 playing at UK Casino Club. I received a €50 bonus from the casino and decided to try different games instead of the ones I usually play. I had been playing for about twenty minutes when all of a sudden, everything started flashing. Unfortunately the sound was off; I would have loved to have heard the exciting noises. There was a message on my screen: "Congratulations, youve won". I didnt believe...

March 16, 2008.
Next Generation Slots Made UK Player $39,760 Richer In One Pull On Omni Casino. Online slots player Tommyboy from UK became exactly $39,760 richer yesterday after one pull of the slot machine at Omni Online Casino. It was just an ordinary day at home for Tommyboy, when he decided to tryout the welcome $100 slots bonus that Omni Casino bestows new depositing players to trial their great online gaming software. After depositing $100 into his account...

July 20, 2015.
Donna D wins $32,399 on Amanda Panda at Miami Club Casino.

Congratulation's this week to the player Donna D who won $32,399.00 on Amanda Panda slot machine at Miami Club Casino! Happy Spending!

October 25, 2017.
Satoshi Y. unearthed a EUR31,571 win on Hidden Slot. It always warms our hearts when a long time VJer comes out on top, and they broke the mould when they made Satoshi Y. That's why it was especially heart-warming when he landed a staggering win of €31,571 on Hidden, one of the newest slots at V&J. The story doesn't end there, of course. To tell you the truth, it doesn't even begin there. It began 2 days earlier, when...

November 11, 2016.
A Record-Breaking EUR70,570 Top Up For Jan From Vera & John Casino In Guaranteed Winnings. October was a month full of big winners at Vera&John, but it seems that they saved the best for last! Vera&John's Guaranteed Winnings has officially reached new heights, with Jan from the United Kingdom taking home a record-breaking top up! Jan created her account at the end of October - and she didn't waste any time! After making her first deposit, Jan started playing...

< Previous 20 Winners Next 20 Winners >

Video Slots Winners | Page 2 | 3 | 4

Other Progressive Slots jackpot winner stories: