Online Progressive Jackpot Winner Stories and Interviews
Mega Moolah Jackpot Winners Stories Page 2.
May 20, 2010.
Recent Jackpot Winners On Various Mega Moolah Progressive Slot Versions At Fortune Lounge Online Casinos. We are happy to present top 4 Winners of Mega Moolah Progressive Jackpots At Fortune Lounge Online Casinos during recent months. Although nobody hit the big, over $1 Million jackpot, there were various winners of the smaller amounts on this 4 level progressive jackpot slot. Sneschana Z won $39,747.00 on Mega Moolah 5 Reel Drive Progressive Bonus Slot on May 4th 2010 at...

October 11, 2016.
After depositing just €2, K.S. won €39,286 on Mega Moolah at Zodiac Casino in September. What went through your head when the screen said you had won the jackpot? Did you believe it was real? My first thought was that it couldnt be real; the notification is wrong, or someone else had just won that amount. It took me several hours before I realised it, and only once it was confirmed via LiveChat that it was, in fact, true, did I grasp that I had really won! How...

March 4, 2016.
K.M. won CA$38,226 on Mega Moolah at Captain Cooks Casino in March 2016. I feel great! I decided to play and see if I could come into a little bit of extra money; times are tough and things have not been too good around here for the last year. The sounds and features of the game are what make Mega Moolah so much fun to play. Seeing the Mega Moolah wheel come down is very exciting. I thought it was going to land on the $10 section but it didnt! It...

August 17, 2015.
D.B. wished upon a star and won €26,453 playing Mega Moolah in August 2015 at Luxury Casino. I dont know what I should say. I just won €26,000 playing Mega Moolah as I was sitting on the toilet and Im almost in tears! Yesterday I saw a shooting star and prayed that I would win something. I received your letter in the mail with a free bonus, and my head said to me that I must play and so did my stomach. I was just on the toilet and made one spin with a bet of...

September 9, 2015.
During the FreeSpins on Mega Moolah Isis in September 2015, K.K. reeled in a €26,284.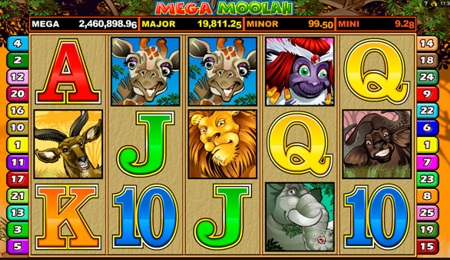 I turned my Virtual City free bonus into a huge win on my favourite game, Mega Moolah Isis. I won €26,284 during the Free Bonus game - I have never won so much! The casinos live support was really great and they helped me in every way. I am currently unemployed so I am happy that I won! My tips for other players: start with small bets and change slots. I think Virtual City Casino is a wonderful casino!



January 3, 2016.
T.F. deposited $1 and won $25,355 on Mega Moolah in January 2016. Heres the chat he had with VIP ho. Visitor: THANK YOU SOOOO MUCH Jane. I have never won anything! Jane: How are you feeling right now? Visitor: I dropped my phone in shock as I have never won anything like this before! I am still in shock now and surprised. THANK YOU SO MUCH TO THE TEAM at Zodiac Casino - I feel truly blessed! Jane: Did you have any strategy when you started playing? Visitor: My strategy...

April 6, 2013.
S.L. won $24,000 playing Mega Moolah at Casino Action.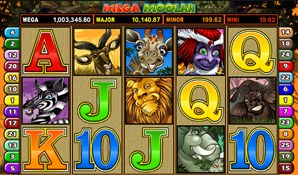 I never really play progressives, but I thought I would give it a shot. When the bonus game came up I turned around to do something, and when I turned back to the game my jaw dropped, I won almost $24,000. Amazing feeling!



May 12, 2012.
D.T. won over $20,000 playing Mega Moolah Slot at Grand Mondial Casino. Id just like to tell you about the chain of events that led up to my winning the Jackpot. It started believe it or not when I got an email from Casino Rewards asking me to scratch the enclosed card and reveal a complimentary amount to play with. My amount was $20 which was lovely so I went and had a play on my favourite game "Mega Moolah" and as I got down to $12 I got the...

September 14, 2016.
R.W. signed up at Zodiac Casino in September 2016, and a day later he won €19,900 playing Mega Moolah. You won playing on Mega Moolah, what is it about this game that you enjoy most? I love the game; its so exciting. You never know when youre gonna hit the jackpot! What happened when you placed the winning bet? Do you remember the combination of symbols that was on your screen? I dont remember anything - just that I hit the jackpot. Who did you tell first and what was their...

June 12, 2015.
Playing at Captain Cooks Casino, P.S. won €15,000 on Mega Moolah in June 2015.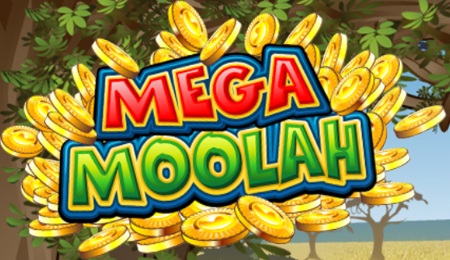 I cant actually believe Im writing to tell people about my win! Dreams really do come true!

I was on my day off and decided to have a few spins on my favourite game- Mega Moolah. I had a small bit of luck the previous night and decided to reverse some of my winnings. I was playing for a couple of hours and I hit the jackpot! I danced around my living room, jumped for joy and pinched myself just to make sure I was not dreaming. Guess who wont be going to work tomorrow?!

Keep spinning because I was like you wishing... dreaming... now Im off to look for a new car! Thank you so much to the lovely people at Casino Rewards!



September 21, 2016.
M.R. won CA$11,599 on Mega Moolah at Casino Classic in September 2016. Casino Rewards Support: Congratulations on your big win M.R.! We love to see our valued players win big! M.R: Is this for real? Casino Rewards Support: This is absolutely for real! Congratulations on this amazing win! M.R: Thanks Casino Rewards Support: We would like to ask you how you feel?! M.R: Im happy, I never played before and Im single mom with three small...

August 5, 2016.
F.Z. won €10,014 on Mega Moolah at Zodiac Casino in August 2016.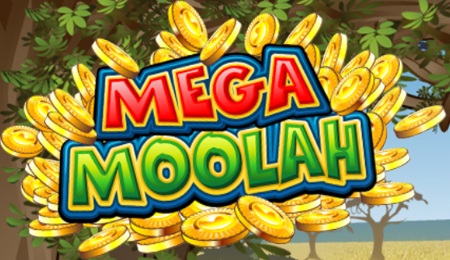 Hello! First of all, thank you for your message.

Mega Moolah is extraordinary as well as the entire staff at Zodiac Casino.

Tomorrow is my birthday and I'm definitely in better mood to celebrate now!

Mega Moolah - is a millionaire-maker Microgaming slot that is available in 5 slot versions plus mobile game with the same huge jackpot.



< Previous 20 Winners

Mega Moolah Winners | Page 2

Other Progressive Slots jackpot winner stories: