Online Progressive Jackpot Winner Stories and Interviews
Slots Jackpot Winners Stories Page 2.
September 12, 2012.
Mobile Player From Newcastle Cleans Up William Hill For 108,468.70 Pounds. Lady luck smiled on the 23-year-old Newcastle-based Mobile customer, who wishes to remain anonymous, when he landed the jackpot while playing the "Cop the Lot" Vegas game, and he's cleaned William Hill Online out of one of the biggest payouts in the firm's Mobile betting history. The win could not have come at a more appropriate time for the customer as his partner has...

May 30, 2008.
Lucky Online Player At Europa Casino Strikes It Rich Twice In One Day For A Total $176K Win. Online Casino Europa has congratulated one lucky player on a double win. On 17th May, 2008 Tom O. of Norway, won $75,000 playing the 3-reel, 8-line Ultimate Fighters slot machine, as well as a whopping $101,000 on the 5-reel, 20-payline Millionaire's Lane slot machine. Tom had been a member of the online casino for just a few weeks when he scooped the two big wins...

June 7, 2006.
Lucky Jacqueline G. Won $48,440 Playing Queen Of Pyramids Slot At Monaco Gold Casino. Jacqueline G., account No. MDR52**72, a retired teacher, just won $48,440.03 while playing at Queen of Pyramids progressive slot machine game at Monaco Gold online casino. Queen of Pyramids is a popular progressive slot with 5 reels, 9 paylines and free spins feature. Hit 5 Queen symbols on a payline to win progressive jackpot. The winner answered several questions about her...

February 4, 2006.
Perfect Planet Slot Made Prestige Casino Player Robert H. $47,935.20 Richer. Lucky Prestige Casino's Player Robert H. won $47,935.20 while playing Perfect Planet slots game on February 4th, 2006. The winner told that he is a Plumber in real live. Here we provide the interview with Robert H. How did you come to Prestige online casino? I came through the affiliate (Contender) and they said that Prestige was the best online casino, then I joined up. Have...

October 22, 2011.
Casino Rewards Player Wins €33,710 On The Lord of the Rings New Slot At Luxury Online Casino. Casino Rewards player K.M. has just won €33,710 on The Lord of the Rings(TM) slot at Luxury Casino. The Lord of the Rings is one of the popular online slot machine, available at Microgaming casinos. The slot is 5th most frequently hit game that paid out over $2,187,256.74 to 273 lucky winners, and that's just based on our incomplete winners stats. "I am so grateful...

October 26, 2010.
UK Player Hits GBP 17K Jackpot On Hitman Slot Machine At 32Red Online Casino. We're pleased to announce that a lucky player at 32Red Online Casino won over £17,000 playing the popular Hitman slot machine on October 18th. The fantastic online casino win came shortly before 1am when the expanding wild symbols fell into place on reels 2, 3 and 4, thus giving the lucky player a win on every payline - with 4 lines paying out £4k each! The...

March 27, 2006.
Jackpotjoy's Player Dawn R Wins 28,294 Pounds Sterling Playing Tycoon Slots. It's great when a long-time member wins a jackpot and Dawn R has been a loyal Jackpotjoy's player for almost 2 years. "I finally won one" She screams, moments after her £28,294 Tycoon Slots win. "I knew I had to win it some time - what took you guys so long?" Dawn is usually a dedicated Bingo player but Tycoon's massive progressive jackpot was too good to...

October 28, 2009.
Austrian Woman Wins Over EUR27,000 On Desert Treasure Slot On Casino Tropez Mobile. One lucky member of Casino Tropez Mobile, Manuela K from Austria, scooped a whopping €27,105 playing the popular slot machine game, Desert Treasure. Manuela had been a real money player of Casino Tropez Mobile for less than 2 months when she made her exciting win on October 5th, 2009. A big Slots fan, Manuela also enjoys playing A Night Out, Captain's Treasure...

March 21, 2010.
Royal Vegas Casino Player Hits $25,530 Jackpot On 'Fortune Lounge' Feature Slot Online. We congratulate Royal Vegas online casino player Gnger G. who won $25,530.00 playing on the Fortune Lounge Feature Slot Machine on March 18th, 2010. Fortune Lounge is a popular online slots game, exclusive to Fortune Lounge member casinos. Royal Vegas is now the most popular online casino of the Fortune Lounge group and offers new players a great $1,250 welcome bonus...

April 22, 2009.
Austrian Player Hits Big Fruit Mania Slot Jackpot At Joyland Online Casino. Reinhard W. (player acct. JLR64***52) from Austria, won $23,896.21 on Fruit Mania 5 reel slot machine at Joyland Casino on April 20. Here is the interview with the winner: Q. Please describe to us, how your winning moment was? A. After a while playing with just little success, all of a sudden in the middle of the night I was lucky and won the big Fruit Mania...

August 25, 2004.
Fear Of Paraskevidekatriaphobia? Not Me, I love Friday 13th! - Olympic Gold Slot Winner Story. If you fear broken mirrors, black cats crossing your path or even walking over cracks in the pavement then take a leaf out of JackpotJoy's latest winner's book and try your hand at one of JackpotJoy's progressives. Judi D signed up on Friday 13th and within hours had ascended the winners' podium courtesy of a massive payout on JackpotJoy's brand new progressive slot...

December 8, 2006.
Tracy B Won $20,000.00 Jackpot Playing Party Line Slot At Sky Kings Online Casino.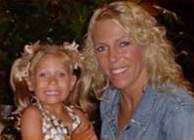 Sky Kings online casino player Tracy B. won $20,000.00 playing Party Line slot machine game on November 27th. Casino manager have asked her how did she feel when she won? "I was so excited.. I thought it said 2,000.00 and when I looked again I was flipping out. I couldn't believe it really happened and to me... I actually won something big.. it is going to help so much especially this time of year and with 5 kids... I couldn't be happier... Thank you sky Kings!!!" Party Line is a classic 3 Reel single line Slot Machine.

October 19, 2005.
VIP Player Simone K. Wins 20,000.00 Euros Playing Party Line Slots At Monaco Gold Online Casino. Online casino gambler Simone K., VIP Palace Club Member, won €20,000.00 at the Party Line Slots Machine at Monaco Gold online casino. Featuring over 70 latest Playtech high quality online casino games, Monaco Gold is a very popular Internet casino today where you can surely "Enjoy The Royal Side of Gaming!" Take advantage of the limited time offer - get 200% match bonus...

August 11, 2005.
Club Dice Casino Player Sarah Wins Twice During A Week At Slots To A Total Of Over $30K.

Sarah (Club Dice casino account number CDR03711402) is amazing at Slots! Give her any slot machine and she'll hit a few jackpots... Example: On August 6th, she won in one gaming session... $17,753! That's not it... on august 11th, playing a wise combination of slot machines, she won another $13,976 in one session! She is definitely Club Dice Casino's slot winner! Who can beat her?

March 7, 2008.
Joerg W. From Germany Wins Over 10,000 Euros With A 20 Euros First Deposit At Europa Casino. Online casino player Joerg W. from Warendorf, Germany wins over €10,000 with just a €20 first deposit at Casino Europa on Feb 18th 2008. This is a relatively small progressive jackpot win at the casino. The biggest jackpot of 2007 - €400,000 was hit on Gold Rally 8 line progressive slot machine by Esther H. from Switzerland. Casino Europa offers 17...

August 12, 2005.
Craig987 Wins Two Jackpots On Java Slots At Omni Casino. Lucky online casino player 'Craig987' won 2 jackpots of a total of $21,000 at Omni and The Sands Of The Caribbean virtual casinos. The winner told to the casino managers: "My Friends at Omni Casino - You guys have made me a true believer in your claims about payouts and customer satisfaction. (I must say I was very sceptical at first) Within the first hour of joining I hit a...

March 18, 2002.
Maringo Wins $12,000 At Club Dice Online Casino In March.

Player Maringo from the Netherlands shares his online gambling experience: "Club Dice is a fantastic casino, with amazing graphics, lovely games and a great costumer-staff!! The best online casino I ever have played!! Winning $12,000 was real fabulous and I can use the money very well!! It was sensation all over my house on Sunday the 17 march 2002! Thanks Club Dice (and guys)."

May 28, 2019.
Big Wins On Live Roulette Games, Monopoly Live And Slots At CasinoEuro. One lucky Finnish player proved that variety is the spice of life last week at CasinoEuro, accumulating EUR9,599 with big wins on Live Roulette, Monopoly Live and on the Slots! Big Games, Big Wins Daniel from Finland won a total of €9,599 after playing what turned out to be a very fortunate day in the online casino. His evening of entertainment began with bets at the...

February 5, 2005.
Player Sharon S. won $7,500 off a $15 bet playing Slots.

"Thank you. I couldn't believe I won at first. I had to look at the screen a couple of times before it really sunk in that I had won so much. My husband and & I are going to use part of the money for a vacation and part to buy new furniture for our new house that we just bought. I really enjoy the slot games at Super Slots & it's so much FUN to WIN. I have never won this much in my life so it feels really great!"

August 22, 2001.
Jules15 won $5151.02 playing slots at Inter Casino. InterCasino's player Jules15 won $5151 on slots in August. She said to the managers of the casino about her win: "Thank you InterCasino for a great ending to a very long day! I started using the Internet years ago for business. I've always loved to gamble and when I came upon an online casino a couple of years ago I was thrilled! The night I won the jackpot I was relaxing...

< Previous 20 Winners Next 20 Winners >

Slots Winners | Page 2 | 3

Other Progressive Slots jackpot winner stories: